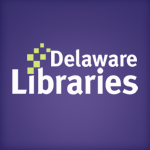 Facebook Twitter Pinterest Flickr Google+ YouTube Instagram
Dr. Jill Biden reading at the Dover Public Library
Written on: November 15th, 2012 by: in Blog Posts, News
Join us tomorrow when Dr. Jill Biden, the wife of Vice President Joe Biden, will read from her new book, Don't Forget, God Bless Our Troops, during the story time program at 10:15 a.m. Friday, Nov. 16, at the Dover Public Library.
Dr. Biden's appearance at the Dover Library is part of a series of readings from the book this fall at story hours throughout the state as Delaware Libraries presents programs to recognize the contributions of the men and women in the nation's military service. Copies of Don't Forget, God Bless Our Troops will be available for purchase at the Dover Library, and Dr. Biden will autograph copies of books.
The book is an account of the real life experiences of Dr. Biden's granddaughter Natalie's year while Natalie's father, Delaware Attorney General Beau Biden, served in Iraq with his Delaware National Guard unit.
She wrote the book to help children overcome feelings of loneliness when a parent is absent and to help non-military families better understand the experience of having loved ones serving overseas during wartime. The book includes resources about what readers can do to support military service members and their families.