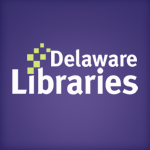 Facebook Twitter Pinterest Flickr Google+ YouTube Instagram
Q: "What is Daylight Saving Time?"
Written on: November 4th, 2012 by: cathay in Blog Posts, Q & A's
Q: "What is Daylight Saving Time?  Does it really save time?"
Great question!  At 2am this morning (November 4, 2012), we in Delaware (and most of the U.S.) pushed our clocks back an hour to "fall back" to Standard Time.
Daylight Saving Time was initiated many years ago as a way to extend time during the warmer months, to make it so we can have more sunlit hours during the evening.   Many attribute Benjamin Franklin as the idea-maker; he is certainly one driving force behind the concept.  But according to TimesUnion.com, George Vernon Hudson (a New Zealand entomologist) first proposed the application in 1895.  It's taken many years for the U.S. and other countries to adopt the idea, and adaptations have been made as travel and other life-changing inventions have made their way into our lives.
As of 2007, Daylight Saving Time (DST) begins the second Sunday in March and ends on the first Sunday in November; this is about a month more than in previous years.
Not all States and countries observe DST.  According to InfoPlease, Arizona (with the exception of the Navajo Nation) and Hawaii continue with Standard Time throughout the year.  US Territories Guam, Puerto Rico, the Virgin Islands and American Samoa also stay with Standard Time.
Daylight Saving Time's history is tied in with the establishment of time zones, according to the US Department of Commerce's National Institute of Standards and Technology.  The NIST also provides a FAQ page with responses to commonly asked questions, such as "How are the Time Zone borders decided and regulated?"
Does this really save time?  No matter how the day is divided, there are still 24 hours to work, play, eat, sleep, and tend to our dreams and families.  It does help to feel that we have extended evening light in the spring and summer, but no matter how you slice it, a day is a day.
For further reading, see the NIST's page "Information about the Current Daylight Saving Time (DST) Rules."  You may also be interested in some indepth looks at the history and method behind Daylight Saving Time through the eyes of various authors, such as David Prerau's "Seize the Day:  the curious and contentious story of daylight saving time", found through your Delaware library.
Thanks again for asking!  If you have further questions or need more information, please feel free to ask anytime in person and through your Internet-connected computer our live chat library chat service, Ask a Librarian Delaware.  We appreciate seeing you in our libraries and online!
…Now back to sleep for one more hour!