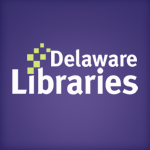 Facebook Twitter Pinterest Flickr Google+ YouTube Instagram
Q: What should I do to make sure my pets are taken care of if I die?"
Written on: September 30th, 2012 by: cathay in Blog Posts, Q & A's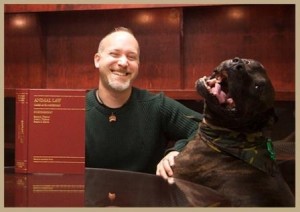 Q: "Please tell me the process and documents required to leave instructions as to what is to happen to my animals should I pass away before them."
Consideration for our pets' well-being while we are their caregivers may very well extend into a time when we are gone and they are still living.  Here are some resources to help with planning for this possible situation.
The American Humane Society offers a good starting place, with an article on their website called "Providing for Your Pet's Future Without You."
Although this article is dated 2010, the information it gives is pertinent today. The document linked in that article offers ideas for notifying emergency personnel,  and for giving specific information about your pets to family, neighbors and friends.
Information about leaving a trust fund can start with a site devoted to laws and animals, called "Animal Law:  Animal Legal and Historical Center" from Michigan State University's College of Law.  As the site states, "A pet trust allows a person to set aside a sum of money to care for the pet."  I limited my search on this site to Delaware and Trusts/Wills and came to a page that describes how to get started by Rebecca F. Wisch.
An article posted in the Seattle Times by Neena Pelligrini called "Legal Q&A:  Pets, wills and animal trusts (July 16, 2012) ,  describes what commonly happens to pets when no will or legal arrangements have been made; that "generally will treat the animal companions as estate property, passing to heirs per the state's intestacy laws".   The article gives guidelines for how to leave enough provisions  for each pet, to help ensure they are taken care of for their normal lifespans.  For example, a rule of thumb for determining a well funded trust is to calculate an average expense of $1,000 per year.
The American Association of Retired Persons (AARP) also offers tips for caring for pets when they outlive their owners with an article called "In Pets We Trust" by Laura Daily (2008).    The article mentions a DIY (do-it-yourself) kit for creating a trust in accordance with the state in which you live.  They also suggest to "name someone other than the caregiver as trustee to dole out the cash. This reduces the risk of someone taking the money, but selling or destroying your pet."
The ASPCA offers a Pet Trust Primer by Kim Bressant-Kibwe, Esq. which gives succinct considerations for helping to ensure the trust you may establish is thorough and complete.
Finally, for Delaware residents, Trusted Pet Partners gives specific instructions in accordance with Delaware State law called "Responsible Pet Parenting" by Chris Jones (2012).
These resources should give you enough information to be able to make informed decisions for establishing a plan for your pets' care if you happen to outlive them, whether you have parrots, horses, dogs, cats, turtles or other common animal companions.  Thank you again for asking!
Feel free to come back to your Delaware Library if you have more questions, anytime! We appreciate your service in person and online through our 247 Ask a Librarian Delaware virtual reference service at:
http://lib.de.us/askalibrarian
We're glad to be of assistance!