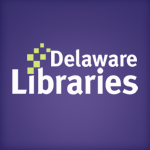 Facebook Twitter Pinterest Flickr Google+ YouTube Instagram
Q: "How can we search our public libraries for books by category?"
Written on: September 16th, 2012 by: cathay in Blog Posts, Q & A's
Q:  " Hello, my 12 year old would like to know how to search our public libraries for books by category. i.e. fantasy, adventure books in her age group.  Can you tell her how to search?"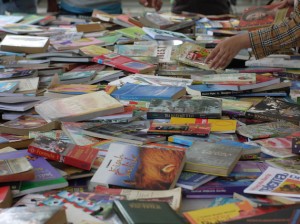 Thank you for asking about how to find out about books for a twelve year old's pleasure reading interests.   There are a few ways to find recommendations.  One is through searching on the catalog, and there are excellent reading lists (which I'll provide later in this email).
1.    We'll start with Novelist:  Delaware Libraries also has a great database that is well known for being able to provide recommendations. The database is called "Novelist" and there are two versions: Novelist Plus (general) and Novelist K-8 (designed for young people in grades Kindergarten through eighth grades). I'll give you the steps for accessing it as well as how to use it so that you and she can refer to this anytime. You will need your library card and PIN.
These are found through the Delaware Libraries' site at:
Look for the orange tab above called "eMagazines & More" (http://lib.de.us/index.php/ebooks-more/) and click on that.
Then, click "Reading Recommendations" – it's the last option (http://lib.de.us/index.php/ebooks-more/#11) in the list.
Click on "Novelist K-8" to start and you'll be prompted to log in using your 14 digit library card number (with no spaces) and PIN.
You can limit the search by age group, such as ages 9-12, or teens on the top area. On the left, you can search by genre, so if she is interested in Fantasy or Humor, for examples, you can check the boxes.
You can also put in key words in the search box, such as "magic, historical, girl hero, Europe" and see what comes up. When I did this with teens and fantasy checked, "Fortune's Fool" by Kathleen Karr came up as an option.
Another way to use this is to put in a title of a book she liked, and then Novelist will recommend another similar to it.
What is also nice about this database is that it will directly link to the Delaware Library Catalog so that you can just click to find out if it is on the shelf at your local library, or place a hold to have it sent there.
For your information, Novelist also gives Lexile ratings based upon reading levels. Some schools use this as a way to help students move forward in learning new vocabulary words and concepts.
2.    Reading Lists and an App:  There are a couple of reading lists I'd like to recommend too.  One is from Teenreads, a great online site.
What you can do is to take a title that appeals to her, and then plug it into Novelist to see a summary about it as well as if it is in our catalog.
Goodreads is another online site that compiles lists.  Many librarians are connected and familiar with Goodreads, but as a social site, it's good to keep in mind that it is open to all.  Goodreads is an online place where registered users post books they have read and rate these, and give their own comments, recommendations, and summaries.

The American Library Association's Young Adult services group (YALSA) also has a tremendous amount of information.  Here is the link to YALSA's Teens' Top Ten.
Finally, in case your daughter uses apps on her mobile device, there is the YALSA "Teen Book Finder".
It just started this year, and of course it's free, too.
3.    Using the catalog:
When you search on the Delaware Libraries Catalog, you will see the "Custom Search" feature, linked below the main search fields.  In here, you can select the subject (fantasy), and type of item (book), as well as the audience (teen/young adult).  I searched the catalog with these limiters and came up with over 1500 books!
Since there were so many options, further considerations can help narrow down the list.  When the "limit search" feature is selected, additional limiters can be applied.
Thank you for asking, and please feel free to come back to your Delaware Library anytime with questions. We appreciate your service in person and online through our Ask a Librarian Delaware virtual reference service at:
http://lib.de.us/askalibrarian
We're glad to be of assistance and we're 247!