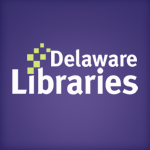 Facebook Twitter Pinterest Flickr Google+ YouTube Instagram
Q: "How did the 'Star Spangled Banner' become our national anthem?"
Written on: July 1st, 2012 by: cathay in Q & A's
Q: "How did the 'Star Spangled Banner' become our national anthem?"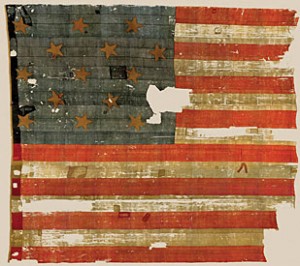 Many have heard the story about Francis Scott Key and how, when detained on a British ship overnight in 1814, was moved to write the words while witnessing the shelling of Fort McHenry in Baltimore.  A brief synopsis of this piece of history can be viewed on InfoPlease, an online encyclopedia.  But how did the lyrics turn into a song, and this become our national anthem?
According to the Smithsonian Museum's online information, Key was an amateur poet who was inspired by seeing the nation's flag.  The Smithsonian states, "the morning after the bombardment, he scribbled the initial verse of his song on the back of a letter" and they offer a link to the original four verses on their site (as well as a recording that was performed using original instruments).
The melody came from a song known to Francis Scott Key, an English tune known as "To Anacreon in Heaven".  You can listen and compare this to the song we're familiar to today.
The song officially became our nation's anthem many years later.  It wasn't until the United States was deep in the Great Depression, in 1931.  As the Smithsonian Museum's site indicates, the "Star Spangled Banner" was really given its boost as a source of patriotic pride during the War of 1812 (not the Revolutionary War).
As a sidelight, periodically you will also see information about "America, the Beautiful" as an "unofficial national anthem" too, as with the online 2009 post from the popular "20/20" television news show.  That debate continues!
But for now, we'll see and hear our nation's marching and military bands and vocalists patriotically sing the "Star Spangled Banner" this Wednesday, July 4, in honor of our Independence Day. If you would like to sing along, here is one of many pages that offers the words and music, from the National Institute of Environmental Health Sciences for Kids.
We hope you have a spectacular and safe holiday!  And remember, if you ever need any help finding reliable information, please feel free to ask a Delaware librarian, anytime, even if the library building is closed for a holiday! You can do this in person at your local library, or online through our Ask a Librarian Delaware virtual reference service at:
http://lib.de.us/askalibrarian
We're glad to be of assistance and we're 247!