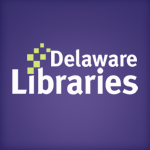 Facebook Twitter Pinterest Flickr Google+ YouTube Instagram
Q: "Are pine nuts edible? Are they really nuts?"
Written on: June 24th, 2012 by: cathay in Q & A's
Q: "What exactly is a pine nut?  Is it really a nut and can you eat it?"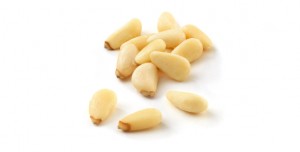 In a nutshell, yes!  Pine nuts, also known as Piñon nuts, are derived from various types of pine trees and have been a source of food for humans and animals for as long as they have been around.   They are small and elongated in shape and, according to "The Cook's Thesaurus", commonly used as a substitute in pesto and for snacking.  See information about pine and other nut/seed varieties on The Cook's Thesaurus at:
http://www.foodsubs.com/Nuts.html
Pine nuts are higher in protein than pecans, almonds and walnuts.  A chart comparing calories and nutrients of common nuts and seeds is provided by the University of Nebraska's Cooperative Extension, online at:
http://lancaster.unl.edu/food/ftmar04.htm
Further details can be found on the US Department of Agriculture's site, which has a handy search feature on the National Agriculture Library online for finding information about most foods.   Almost 8,000 foods are listed in this database.  Here is the direct link to information about pine nuts:
http://ndb.nal.usda.gov/ndb/foods/show/3745
You may remember Euell Gibbons; a pine nut enthusiast and naturalist who introduced the idea of identifying and eating food from the wild into our culture.  John Kallas, Ph.D.,  from  "Wild Food Adventures" online,  gives a brief biography of Mr. Gibbons who wrote three books that became very popular and "were packed with information on how to find, gather, and prepare wild foods. "
http://www.wildfoodadventures.com/euellgibbons.html
According to Dr. Kallas, Mr. Gibbons visited his library to gather information about wild foods, from identification to harvesting.  Libraries are your gateway to finding out about the world around you.  If you ever need any help finding reliable information, please feel free to ask a Delaware librarian, anytime!   You can do this in person at your local library, or online through our Ask a Librarian Delaware virtual reference service at:
http://lib.de.us/askalibrarian
We're glad to be of assistance and we're 247!