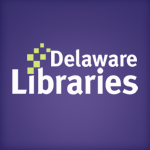 Facebook Twitter Pinterest Flickr Google+ YouTube Instagram
The Delaware Heritage Collection Presents
Written on: June 21st, 2012 by: Sarena Deglin in Blog Posts, Informal learning
The Delaware Heritage Collection features an exceptional collection of illustrations from the Wilmington Public Library.
In the middle of the 1950s, students of the Greenville Elementary School wrote letters to their favorite children's book authors, expressing their delight in the authors' work. The children invited the authors to visit them in their library. Many authors, such as H.A. Rey, Virginia Lee Burton and Ludwig Bemelmans contributed illustrations for the children to display in the "Author's Room."
This little known collection was given to the Wilmington Institute in the mid-1970s where two Friends of the Library resolved to process and preserve it for future library enthusiasts to enjoy.
Please explore the Greenville Elementary School Collection at the Delaware Heritage Collection.