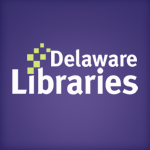 Facebook Twitter Pinterest Flickr Google+ YouTube Instagram
Q: "Is there such a thing as an obituary for Sir Isaac Newton?"
Written on: June 10th, 2012 by: cathay in Q & A's
Question:  "Is there such a thing as an obituary for Sir Isaac Newton?"
Sir Isaac Newton, Mathematician and Physicist
(December 25, 1642 – March 20, 1727)
While the traditional obituary found in modern day newspapers didn't exist during Sir Newton's time, his legacy has prompted more recent testimonials of this type.  For example, on a site commonly used for finding locations of graves and historical markers called "Find-a-Grave", there is a reference (obituary style) to Sir Newton:
http://www.findagrave.com/cgi-bin/fg.cgi?page=gr&GRid=1277
Another commonly used resource written for view on Ancestry.com in 2006 offers a briefer summary:
http://boards.ancestry.com/topics.obits/62936/mb.ashx
Obituaries lean toward offering a tribute to a person's life with biographical highlights of that person's contributions.  It's easy to note that Sir Newton's gifts to our society have affected mathematics and physics ever since.
Biographies of this remarkable man are found in the Delaware Libraries' catalog in various formats, from print to electronic.  Here is a shortened, permanent link to the catalog's list:
Articles touching upon specific ways in which his work has affected math and science can be found through the Delaware Libraries' Ebsco databases, too.  This rich resource can be found online at:
http://lib.de.us/ebooks-more#10
There are hundreds of magazines and journals available to browse with a valid library account.  Just put in your 14-digit library card number and PIN, and you're on your way.  When I searched for "Isaac Newton" on Ebsco's Masterfile Premier, over 600 relevant articles came up!
If you ever need any help with using the databases or any aspect of finding information, please feel free to ask a Delaware librarian, anytime!  Just go to:
http://lib.de.us/askalibrarian
We're glad to be of assistance and we're 247!