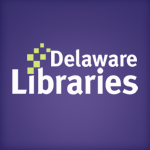 Facebook Twitter Pinterest Flickr Google+ YouTube Instagram
Archived Posts From: 2012
Written on: March 5th, 2012 in Blog Posts, Director, Informal learning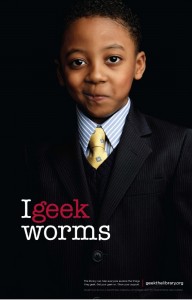 Throughout Delaware, a wave of grassroots passion is brewing…
Don't be surprised if your local librarian approaches you and asks, "What do you Geek?"
Reading…Gardening…Science…Crafts…Sports…Nature…Cooking…
What is the topic that fascinates you, what are you passionate about?  Whatever your passion, whatever you "geek," the library supports it.  Delaware libraries help you indulge that passion with millions of books, movies, music, magazines, newspapers, Internet access, programs, and more!  And with your computer or smart phone, you can access library services from wherever you are – whenever the mood strikes!
Throughout 2012, your librarians are revealing their own style of geekiness to encourage you to share yours.  What better way to relieve stress and beat the economy than to unleash our passions?  Let's all put our expertise and ingenuity to work for our future! And let's all have lots of fun while we're at it!
Get your geek on, Delawareans! 
Annie
Annie Norman, Ed.D.
State Librarian/Director
Find out more at geekthelibrary.org and tell us what you geek on our facebook page