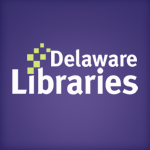 Facebook Twitter Pinterest Flickr Google+ YouTube Instagram
If you like Downton Abbey…..
Written on: January 18th, 2012 by: patty.langley in Blog Posts
Do you now look forward to watching TV on Sunday evening?
Are you rooting for Anna and Bates?
For Matthew and Mary?
Do you hope O'Brien gets her comeuppance?
Does the thought of Maggie Smith as the Dowager Countess of Grantham sitting in a swivel chair or asking the question, "What is a weekend"? make you smile?
If you answered yes to these questions, you are a Downton-head. Welcome to the club!
The Genres LibGuide http://guides.lib.de.us/genres offers a reading and watching list of books and videos to expand and enhance your enjoyment of the aristocratic Crawley family and the loyal, yet sometimes manipulative, servants of Downton Abbey.