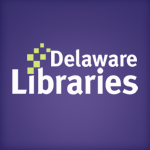 Facebook Twitter Pinterest Flickr Google+ YouTube Instagram
Free eBooks & Wifi
Written on: December 21st, 2011 by: in Blog Posts, News, Reading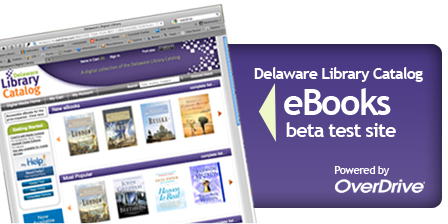 On Monday, Governor Markell announced all Delaware public libraries now provide free wifi and free downloadable eBooks! 
You can browse the eBook collection, check out with your library card, and enjoy immediately or transfer to a variety of devices, including Kindle, Sony Reader, Nook, Kobo, iPod, iPad, iPhone, Android, and more. Titles will automatically expire at the end of the lending period. There are no late fees!  Check our website for directions on downloading to Kindles, other eReaders and mobile devices.
With hundreds of popular fiction and non-fiction titles to choose from, the new collection is guaranteed to have something for everyone. You can download best-selling novels, well-known classics, self-improvement guides, and much more.   
Please consider supporting the purchase of additional eBooks by making tax-deductible contributions to the Delaware Libraries eBook account at the Delaware Community Foundation.
Happy eReading!
Don't want to miss news or blog posts?  Like us on Facebook or follow us on Twitter.