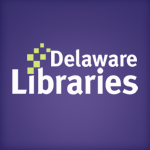 Facebook Twitter Pinterest Flickr Google+ YouTube Instagram
Governor's Heritage Award
Written on: December 8th, 2011 by: patty.langley in Blog Posts
Congratulations to Dr. Carol Hoffecker, the recipient of the 2011 Governor's Heritage Award.  After graduating from the University of Delaware with a major in history,
Dr. Hoffecker earned a Ph.D. from Harvard University. She then returned to Delaware, where she worked for several years on the staff of the Hagley Museum and Library before joining the faculty of the University of Delaware. She recently retired as the Richards Professor of History.
Dr. Hoffecker has also served as an exhibit curator or consultant to historical institutions, including the Historical Society of Delaware, the Delaware Public Archives, and the Rockwood Museum. She is editor of the magazine, Delaware History.
A list of books written by Dr. Hoffecker and their links to the Delaware Library Catalog can be found on the Delawareana LibGuide. http://guides.lib.de.us/delawareana