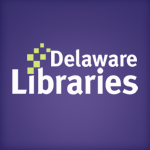 Facebook Twitter Pinterest Flickr Google+ YouTube Instagram
Inventory at the Laurel Historical Society
Written on: September 20th, 2011 by: in Blog Posts, Learning, News
?As part of the Delaware Division of Libraries' "Connecting to Collections" grant,  a group of graduate students from the University of Delaware's Museum Studies program worked with volunteers from the Laurel Historical Society to inventory and assess several hundred items.
Check out the video below to see some of their work!
??
Don't want to miss news or blog posts?  Like us on Facebook or follow us on Twitter.