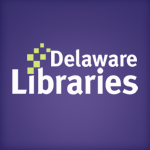 Facebook Twitter Pinterest Flickr Google+ YouTube Instagram
Remembering 9/11
Written on: September 9th, 2011 by: in Blog Posts, News

This afternoon I attended a moving dedication for a memorial bench at Legislative Hall in Dover, DE, honoring the memory of Delawareans lost in the attacks of September 11, 2001.  As we approach the 10th anniversary of September 11, many of us are reflecting on that event and its aftermath.
Since the attacks, a large body of literature has been produced about 9/11.  Below is a list of relevant books, videos, and websites.
Fiction and non-fiction books, audiobooks, and videos in the Delaware Library Catalog
Check out our NBC Learn database for access to news, videos, and articles relating to 9/11
Visit the Library of Congress for eyewitness accounts and personal reactions to 9/11.
For a list of victims, including photographs, see CNN's September 11: A Memorial
The FBI is commemorating the 10-year anniversary of 9/11 by providing links to essays, personal stories, and other resources.
And finally, here is the link to the 9/11 Memorial
Don't want to miss news or blog posts?  Like us on Facebook or follow us on Twitter.