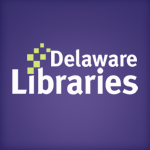 Facebook Twitter Pinterest Flickr Google+ YouTube Instagram
Library of Congress Gateway to Knowledge
Written on: August 12th, 2011 by: in News
The Library of Congress "Gateway to Knowledge" tour is stopping in Dover, Delaware on Friday, August 12 and Saturday, August 13, 2011 from 10 am – 6 pm.  Official ribbon cutting will be at 10:00 am on Friday!  Join us in front of Legislative Hall to tour the exhibit!
This unique Library of Congress traveling exhibition is mounted in a customized 18-wheel truck that expands to offer visitors 1000 square feet of exhibition space. The exhibit is free and is open to the public.
The "Gateway to Knowledge" exhibition brings high-quality facsimiles of many of the Library's top treasures and information about the millions of resources in the Library's unparalleled collections to small towns and rural communities across America—areas that may not be aware of their access to the wealth of information in this publicly funded institution. 
The exhibit includes programming especially for teachers and students and provides relevant and engaging learning experiences for lifelong learners. The trailer expands to three times its road width, and visitors enter from a central staircase to find several areas of museum-quality exhibits, including a welcoming multimedia display and computer terminals displaying Library of Congress websites.  The exhibition outlines the history of the Library, Thomas Jefferson's role in re-establishing the Library after the burning of the U.S. Capitol in 1814, and his classification system of Memory, Reason, and Imagination.  These three categories define the organization of the content inside the exhibition.
The exhibit and its national tour are made possible by the generous support of the Rapoport family.  The exhibition is locally co-hosted by the Delaware Division of Libraries, Dover Public Library, and Delaware Public Archives.
Check out the Delaware Libraries site or the Gateway to Knowledge main page for more information.