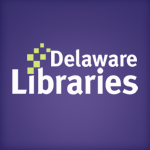 Facebook Twitter Pinterest Flickr Google+ YouTube Instagram
eBook & eAudiobook Ch-ch-ch-ch-Changes
Written on: July 26th, 2011 by: in Blog Posts
You may have noticed our eBook and eAudiobook sites have changed recently.  Several months ago EBSCOhost purchased Netlibrary and the transition is now complete.
You'll still have access to the same great titles, but getting them is a bit different:
Want a quick intro?  View or print these help sheets?
Want more in-depth information?  Check out these tutorials:
Adobe Digital Editions (ADE) is required for eBook downloading.
A free download from Adobe is available here.

Media Center will be retired. A new version of Download Manager will be needed for Audiobook downloading. The first time you download an Audiobook, you will be prompted to download a new version of Download Manager.
Create a My EBSCOhost account
If you've never used EBSCOhost, you will need to create a new account. The process is easy and step-by-step instructions may be found here.
If you have an existing My EBSCOhost account, your existing account will support eBooks & Audiobooks on EBSCOhost.
Happy downloading!