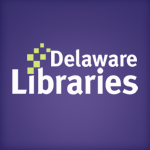 Facebook Twitter Pinterest Flickr Google+ YouTube Instagram
Learning for a learning institution
Written on: May 15th, 2011 by: in Blog Posts, Learning
Obviously, learning across/in-and-out/through the life span is a very big deal in libraries. Whether researching a small business start-up, planning a long-awaited trip or selecting just the right title for a 5th-grader post-Harry Potter, customers turn to the library staff for ideas and guidance. The staff then dig into their toolkits to charge expertise and creativity into action. Toolkits? What toolkits?
Over the last decade, the Delaware Division of Libraries has built a Continuum of Library Education centered on a primary premise. To provide the best possible service to a lifelong learner, one must be a lifelong learner. The foundation of the Continuum is the Library Associate Learning Institute (LALI); this blended learning experience focuses on core library skills, on the basic tools of the trade: non-fiction and fiction reader's advisory in all formats, cultural programming and customer service. When the Institute draws to a close, the instructors stand enthused and energized by what the associates have accomplished for themselves and their library. It never fails to inspire. Allow me to shine a light on our newest batch of graduates. Their names…and the projects they created for their library…are listed below. Join me in congratulating the 2011 class of LALI!
Bridgeville: Jonnell Singh ~ a full teen program including books, movies, programs
Delmar: Holly Kunde ~ a fax service for the community
Delmar: Jessica Webb ~ a non-traditional book group for teens, Pages & Pizza
Frankford: Cindy Givens ~ a non-traditional book group for varied ages
Harrington: Marleena Young ~ a teen advisory group
Laurel: Wenona Phillips ~ a weekly non-traditional book group-online too
Lewes: Lea Tomer ~ a Family Game Night with pizza donated by Mr. P's
Kent County Library: LeighAnne Goulet ~ a monthly non-traditional book group
Kent County Library: Cyndi Laird ~ a periodical check-in process for tech services
Kent County Library: Cathy Michalski ~ a book group for needleworkers
Brava!