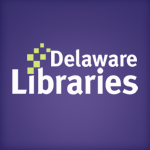 Facebook Twitter Pinterest Flickr Google+ YouTube Instagram
Archived Posts From: 2011
Written on: March 30th, 2011 in Blog Posts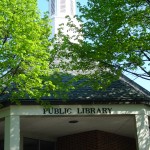 Fellow librarian, Honore Francois, pointed me to a community of needlecraft bloggers out there who eagerly await a weekly challenge from Carole Knits. That challenge is to post a ten item list in response to the Tuesday prompt. Hence, Ten-on-Tuesday.
This week's prompt? Ten Reasons To Use The Public Library. Enjoy the lists from these non-librarians: Merry Karma, Pomo Golightly, Seventeenth Stitch and Stepping Away from the Edge.
Then, consider this prompt for your own blog! How about Three-on-Thursday?
Written on: March 21st, 2011 in Blog Posts
Although yesterday was officially Very Hungry Caterpillar Day, such an important event deserves a two-day celebration, right? It seems that children's book writer/illustrator legend, Eric Carle, and this beloved character are joining with the American Academy of Pediatrics to promote healthy food choices for youngsters. Learn more and read a short interview with the author at the Amazon.com blog, Omnivoracious. And, hurray for Very Hungry Caterpillar Day…Day II!
Written on: March 3rd, 2011 in Blog Posts
Check out the new portal to the Delaware Library Catalog!