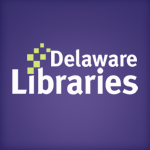 Facebook Twitter Pinterest Flickr Google+ YouTube Instagram
Talking About Civility
Written on: September 30th, 2010 by: in Blog Posts
New Castle County Libraries are hosting a series of events, starting next week, on the theme of civility. Events at the Woodlawn and Bear libraries, on the topic "Civility in a Diverse Community" will feature Wanda Lopez, Executive Director of the Governor's Advisory Council on Hispanic Affairs and Sandra Bucay, President of First State LULAC Council, who will co-present a program on how we can treat all people with respect, regardless of different viewpoints.
The Diverse Community programs are scheduled for:
Wednesday, October 6 @ 7pm at Woodlawn Library
Wednesday, November 10 @ 7pm at Bear Library
You can download the flyer for the event at this link (opens in .pdf format).
On Monday October 18th, Joe Ehrmann, former NFL football player, will appear at St. Mark's High School in Wilmington to discuss civility in sports. This even is also free and open to the public, and begins at 7 pm. Ehrmann was the subject of Jeffrey Marx's Season of Life, which is available from your public library.