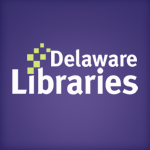 Facebook Twitter Pinterest Flickr Google+ YouTube Instagram
Maidens Who Don't Float…
Written on: April 30th, 2010 by: in Blog Posts
A highlight of this year's Delaware Library Association annual conference was a booktalk by the author Sarah Schmelling about how she came to write Ophelia Joined the Group Maidens Who Don't Float. The book is an extended version of Schmelling's original concept for a Facebook newsfeed version of Hamlet– originally published by McSweeney's and then extended- and inspired in part, according to the author, by sleep deprivation following the birth of her first child.
Sarah was insistent that Ophelia is a parody of neither the works themselves or Facebook culture, nor is it a Cliff's Notes- she defined it as a "corollary" to the original works, and hopefully will engage people to return to the originals (in the same way that Twilight has increased reading of Wuthering Heights, perhaps?) in the same way that she was- Sarah was very grateful that the project caused her to re-read or read for the first time some of the greatest work in Western literature. Writing the book made this work come alive again and rekindled her love and respect for many of these novels.
While Sarah felt that the ease of transition of most of the works given the Facebook treatment really confirmed their ongoing relevance, there were a couple of books that didn't work out as planned. Joyce's Ulysses was just too hard, for instance, and the a draft newsfeed version of Catcher in the Rye was simply too sad to read, so Sarah replaced it in the final book with a Facebook profile of Holden Caulfield.
Finally, Sarah is particularly excited by the enthusiasm that students and teachers have shown for these versions of so many books that are typically assigned reading in American high schools. She gets a lot of feedback from educators about how they've used her format as a teaching and learning tool in classroom work.
You can click here for Sarah Schmelling's website, or here for the book's website. More of Sarah's writing is available here.