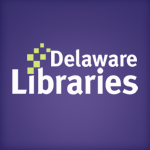 Facebook Twitter Pinterest Flickr Google+ YouTube Instagram
Archived Posts From: 2010
Written on: February 9th, 2010 in Blog Posts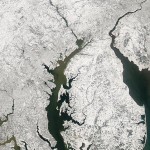 FRIDAY FEB. 12th UPDATE: Digging out is proceeding apace, and Kent and Sussex Co. public libraries are starting to reopen today, although shortened hours may apply in some locations. Local conditions are still wildly different in different parts of the state, with local road conditions and the availability of resources to clear parking lots and entrance ramps being the main determinant of whether libraries are opening or remaining closed. Check your local library website for more info or check this blog for update info as it arrives.
Here is a partial list as of 11 a.m. today, Friday Feb. 12th:
Bridgeville will be open Fri. and Sa. 11-6
Delmar, Fri. 9-4, Sa. 9-2
Dover, regular hours
Frankford, Fri and Sa. 10-2
Laurel, Fri. regular hours; Sa. 10-2
Lewes, Fri. 10-4 and Sa. 10-2
Millsboro, Fri. open until 4
Rehoboth, Fri and Sa. Regular hours
ORIGINAL POST: Due to continuing travel difficulties and facilities issues in Kent and Sussex Counties, many public libraries in the Delaware Library Catalog system may remain closed for several more days or have reduced hours. Due dates for all items have been reset to February 16th at the earliest, and items on hold will remain available for pick up until that date. Please check your local library homepage for any special hours or closing announcements.