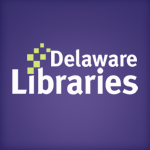 Facebook Twitter Pinterest Flickr Google+ YouTube Instagram
Archived Posts From: 2010
Written on: February 5th, 2010 in Blog Posts

Governor Markell recently declared February to be Teen Dating Violence Awareness Month in Delaware, in an attempt to raise awareness and to encourage parents and children to learn more about the issue. One in five teenagers who have been in a serious relationship report being subjected to physical violence by their partners, and verbal and online harassment are increasingly common.
The Delaware Library Catalog includes a number of up-to-the-minute resources for youth, counselors, teachers and pastors with advice and information on identifying and helping victims of dating violence. You can view some of the titles in the catalog at this link. Books targeted at parents include But I Love Him: Protecting Your Teen Daughter by Dr. Jill Murray, and Saving Beauty From the Beast, by Vicki Crompton.
The youth advocacy organization Do Something has created this resource guide for teens faced with dating violence or wanting to learn more about it. The organization also created the Teen Dating Bill of Rights, which can be printed out from this link. Other helpful online links include the loveisrespect.org Teen Dating Violence resource kit. This organization also operates a national helpline: 1-866-331-9474 (1-866-331-8453 TTY)
Breakthecycle.org provides an incredible assortment of resources, including factsheets, curriculum materials, resources for non-English language speakers, and policy information at this link. You can view their PSAs and other video resources on YouTube.
In 2008, the National Library of Medicine presented a program on teen dating violence as part of its program for National Domestic Violence Awareness Month. The two-hour presentation featured panel discussions on the myths and realities of teen dating violence as well as a call to action to raise awareness and create programs to combat it. You can view the presentation at this link (real media player required)