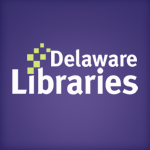 Facebook Twitter Pinterest Flickr Google+ YouTube Instagram
Archived Posts From: 2009
Written on: November 30th, 2009 in Blog Posts
Gorging on turkey shouldn't slow down one's reading- all of that time laying groaning on the couch is an idea time to catch up on all of the books you've checked out of the library.
Over the break, I took in a couple of galleys and promotional copies that I had received from the publisher Harper Collins. The first- This Book is Overdue: How Librarians and Cybrarians can Save us All by Marilyn Johnson (whose previous book Dead Beat was about the peculiar pleasures of reading and writing obituaries).
This book, due in February 2010, documents in a vivid and witty style how libraries are changing (and struggling to change) to meet the demands and expectations of digital-age consumers. Johnson tours innovative libraries, interviews old-school and new-school information professionals both behind the scenes in technical services departments and behind-the-desk in reference services. It's amazing to read about what some libraries are doing with technology, although chapter 3, with its description of a catalog integration project gone horribly awry in New York State, gave me a cold sweat, since we are currently in the end-stage of a similar (albeit much smaller) project with new libraries in Delaware.
You can read some other early reviews on the author's website at this link. Copies are on order for the Delaware Library Catalog, so stay tuned for more details!
The second freebie was the recently released The Shadow Year by Jeffrey Ford. This is a coming-of-age novel set in 1950's/60's Long Island, with an eerie atmosphere that to me was reminiscent of both Ray Bradbury and Stephen King- a sinister tone bordering on fantastical but never quite becoming straight supernatural/horror, because seen through the eyes of a child, regulation human evil appears magical, even surreal, and Ford captures that vision perfectly. There's a lot of balls in the air here, and the author (mostly) keeps them up, with a family drama, the casual brutality of children at school and at play, a wraithlike stalker- maybe a serial killer?- and the kind of suburban wilderness of woods and gullies where terrible things can happen within earshot of families at play on their decks and lawns. The writing is also superb, with this throwaway description of fall in particular grabbing my attention: "the wind of this in-between time always made me want to curl up inside a memory and sleep with my eyes open."
My none-promotional reading this week was two books by Vendela Vida, Let the Northern Lights Erase Your Name and Now You Can Go. Quick reads both, and similar in subject, featuring the impact of unsettling, sometime violent acts on unmoored women. In her books, Vida creates short evocative chapters, almost like long poems, in which the characters experience new events and self-realizations. I came across here after watching the movie "Away We Go" and noticing that Vida had collaborated on the screenplay with her husband, the novelist Dave Eggers- after reading the books, it's easy to see Vida's stamp on this movie- a nice example for adults of Kate DiCamillo's point from last week of how movies and books can complement and fulfill each other. If this point needed any further example, after going to see New Moon Lucy asked for a copy of the book on Friday and after a couple of reading until midnight sessions, finished it on Sunday morning- probably after having spent seven hours or more reading solidly over less than two days. Still not sure how I'm going to tell her that she won't be able to read Breaking Dawn until she's old enough to bike over to the library and check it out with her own card.
Written on: November 29th, 2009 in Blog Posts
All the way back in June, I was Watership Down according to the first version of this book quiz- almost six months later, this is the result: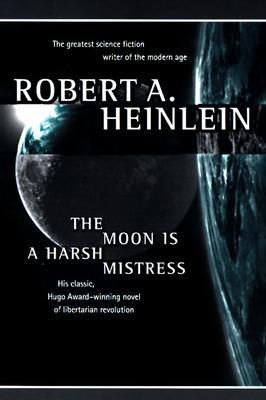 You're The Moon is a Harsh Mistress! br>
by Robert Heinlein br>
A freethinker, you are willing to go well outside the bounds of societal expectations in expressing what you believe. You yearn for simpler times…This recollection may be idealized and even nonsensical, but it doesn't keep you from advocating revolution against rules wherever they may exist.

Take the Book Quiz II
at the Blue Pyramid.
Gosh- I wonder what changed in 2009! I still think that I'd rather be a happy rabbit than a lunar revolutionary!
Written on: November 25th, 2009 in Blog Posts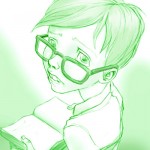 These books were featured on the Wired magazine "Geekdad" blog as perfect gifts for geeky readers. However, if you don't want to brave the stores this weekend (and anyway, a true geek will do most of their shopping online) and/or you hate that feeling you get when you realize that you want to read the book you purchased as a gift for someone else, why not check them out of the library for your own enjoyment? You can place a hold anytime with your library card, whether or not the library is closed.

Written on: November 23rd, 2009 in Blog Posts
This will be a busy week for many, so you may want to file away this review until next week- or use the library catalog to place a hold on what is sure to be a very popular item in our public libraries.
Nabokov had a "new" book released recently, and this week the New York Times Sunday Book Review wrote about the newly published title by Michael Crichton, who died last year- the manuscript for Pirate Latitudes was discovered on his home computer, and according to the Times reviewer, may have been "completed but not truly finished," since there are a variety of continuity errors and a hasty ending that suggests this might have been an early work that was put away and never quite gotten back to- however, it's also a "straight up pirate story" that will have a lot of appeal to Crichton fans.
Written on: November 23rd, 2009 in Q & A's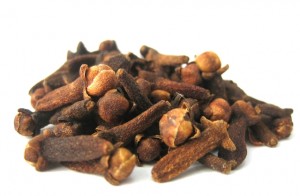 A:   In September, the FDA banned flavored cigarettes, including clove cigarettes.  It is now illegal to manufacture, import, distribute, or sell flavored cigarettes.
The FDA is working to ensure illegal imports do not reach consumers and your purchase may in fact be seized.  In a recent  media briefing, the FDA stated, "We've established procedures at the border to watch for products which violate this ban to prevent them from entering the United States."
The FDA has also created a website devoted to information concerning the ban: http://www.fda.gov/flavoredtobacco
Menthol cigarettes and flavored pipe tobacco are not affected by this ban.
Thanks for using Ask a Librarian Delaware.  Have a question? Ask us!
Written on: November 19th, 2009 in Blog Posts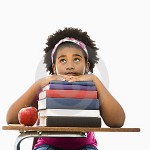 Remember, most libraries will be closed for a few days next week for Thanksgiving, so check the shelves early for these new books and other great selections you can find at your local public library. Remember, you can sign up to receive a weekly reminder of new items via email- visit the "connect with us" section on our catalog homepage and click on "other new item feeds"- enter your email address, look for a verification email, and you'll receive a reminder when new item links are posted.
Click on the links below to get lists of new items available from the Delaware Library Catalog in various formats:
Written on: November 16th, 2009 in Blog Posts
Lucy and I went to Borders today to see children's author Kate DiCamillo, who was signing copies of her new book, The Magician's Elephant. DiCamillo spoke to a spellbound crowd of more than a hundred (at least) kids and parents, talking at length about her creative process and the craft of writing, fielding smart questions from young and old alike, and giving serious and thoughtful answers before signing books for what probably ended being a couple of hours, because the author took time with every visitor, and was charming and chatty- all in all a wonderful event and a great afternoon.
Here are some selections from the conversation between the author and her readers:
The inspiration for Edward Tulane? The gift from a friend of a large, elegantly dressed, and "kind of creepy looking" toy rabbit: "Every time I walked into the living room I kind of shrieked, because he scared me…I had a dream of him underwater…your standard issue naked rabbit dream and I thought that there was a story there."
DiCamillo doesn't script her books in advance, and doesn't know how they are going to end- preferring to create or discover a character and follow them through the story. In the Magician's Elephant she was "waiting to meet someone in a hotel in New York, and almost literally saw this magician before me…I knew that he was a washed up magician, that he wanted to do real magic. I had my notebook with me, I got it out- I knew right away that he would conjure an elephant and by the time I met this friend I was fairly electric with the story and I knew it was something that I wanted to do."
On naming characters: "Names kind of pop into my head. Naming is easy, partly because I grew up in the South, and there are a lot of strange names down there." The name Decalloo came at five a.m. because when she is writing "you do anything you can to make yourself laugh, and Decalloo made me laugh."
What was the inspiration for the Tale of Desperaux? "I find the world inspiring… my best friend's son asked for a story of an unlikely hero with exceptionally large ears.
Favorite part of writing? "when I'm done…Every morning when I wake up I think that I can't do this, so it's the first thing that I go and do- and then for the rest of the day I think 'Wow! I got that done.'" When she finishes, she doesn't feel that she has written a masterpiece, but "I do feel that, wow, I didn't think that I would get to this point but I did…you're never going to make a perfect book, and if you hold onto it you'll never be able to put it out into the world…you do the best job you can do, kind of like raising kids."
Favorite Author and book? Difficult to answer, but right now E.B. White and Charlotte's Web "the most perfect book ever written…You don't say 'that's a great children's book', you say 'that's a great book.'" she's currently reading The Elegance of the Hedgehog, by Muriel Barbery- a book that she was initially resistant to reading and "went into with a great deal of resentment" because all of her friends told her that she was going to love it. She also recently finished, and loved, Elizabeth Strout's Pulitzer Prize-winning novel Olive Kitteridge
DiCamillo is very happy with the film adaptations of her books, and of the idea of making films of children's books generally: "Lots of people who would never find their way to your books find their way there, and by virtue of finding their way to your book they find their way to other books. I'm very fond of Hollywood for that reason alone."
Finally, talking about all of the "sad parts" in her books: "I was always annoyed as a kid when I read a book that had nothing to do with the way I saw the world, which is the world is a beautiful place but also really a hard place, and so when tell stories I want something that for me as a reader deepens my understanding of the world. I think that it's a lie to not put sad things in books."
All of DiCamillo's books are available from the Delaware Library Catalog- click here for a list, and to read reviews or place a hold. Booklist gave the following review to the Magician's Elephant:
Although the novel explores many of the same weighty issues as DiCamillo's previous works, characters here face even more difficult hurdles, including the loss of loved ones, physical disabilities, and the cost of choices made out of desperation and fear. The profound and deeply affecting emotions at work in the story are buoyed up by the tale's succinct, lyrical text; gentle touches of humor; and uplifting message of redemption, hope, and the interminable power of asking, What if?
To learn more about Kate DiCamillo and her work, you can visit the author's blog.
Written on: November 16th, 2009 in Blog Posts
There were a number of powerful memoirs and non-fiction choices in this week's Sunday New York Times Book Review. The selections below are available from the Delaware Library Catalog:
Written on: November 15th, 2009 in Blog Posts
I came across this library rule this weekend, and it's too good not to share. This is an item from the library rules and regulations at the American University of Afghanistan, in Kabul.
AUAF is a new, private not-for-profit university whose mission is to provide a liberal arts based education and be open to all qualified students in Afghanistan regardless of gender, sect or demographic allegiance, and attempt to help create a "bright national future".
Keeping in mind that the Library is a place of study and research, users should maintain dignity and peacefulness within the premises. The act of learning is a virtue that must be honored with silence
I think that the last line is particularly beautiful, and the rule itself along with the emerging story of this school and others like it in all the troubled places in our world reminds that learning, practiced and protected by the library, home, church, or school, nourishes the emerging future.
Written on: November 13th, 2009 in Blog Posts
Last weekend, we took advantage of what is hopefully not going to be the last beautiful day of the year to visit the new Peterson Urban Wildlife Center in Wilmington.
In spite of its surroundings and history, this small park is an absolute jewel, with an incredible education and display center- the building is a marvelous piece of architecture with beautiful landscaping reminiscent of Andy Goldsworthy.
The park was created by a partnership between DuPont and the Delaware Department of Natural and Environmental Resources, you can read a summary of the history of the area and the redevelopment plan, from DuPont, here (.pdf document), or you can visit the center's website
Governor Peterson served as the 71st Governor of the State, 1969-1973 and is best known for transforming the organization of state government and for ending the National Guard occupation of Wilmington. After completing his term, Peterson led a number of governmental and non-profit environmental organizations, speaking nationally on environmental and technology issues (click here for a sample speech- link requires library login) and eventually landing his "dream job" as leader of the National Audubon Society. Peterson's papers are held at the Library of Congress, and there are a number of books by Gov. Peterson in the Delaware Library Catalog