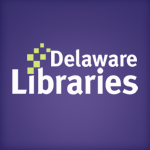 Facebook Twitter Pinterest Flickr Google+ YouTube Instagram
Archived Posts From: 2009
Written on: October 12th, 2009 in Blog Posts
Or maybe a Jynnan Tonnix would be a better choice to celebrate the 30th anniversary of Douglas Adams' seminal and hysterically funny science fiction classic. Read the article on Wired's GeekDad blog at this link.
At this point, I would have to admit that HHGTTG was one of my first literary loves, and after hearing about this anniversary I'll have to dig them out of a box and read at least the first couple. I also think that the original radio dramatization has some of the finest theme music ever written, and it still gives me a chill to listen to it- partly in that it raises a nostalgic sense that the next half-hour was going to be spent in a rare and fantastic universe far from the ordinary:
Written on: October 12th, 2009 in Blog Posts

October is Breast Cancer Awareness Month, and throughout the month we'll be featuring some of the resources available to help the almost 200,000 women and their families diagnosed annually learn about the condition and make decisions about treatment- your public libraries include incredible resources on all kinds of health topics, although of course are no substitute for expert advice from a medical professional.
The National Institutes of Health's National Cancer Institute and National Library of Medicine/MedLine+ sites include comprehensive information on diagnosis and treatment of breast cancer, including an interactive tutorial. The Centers for Disease Control's resource page is also a useful and reliable reference. The site offers this informative downloadable flyer with basic information about breast cancer detection and treatment: click here to view it in a new window and print it out.
UPDATE: Click on this link for local events to commemorate Breast Cancer Awareness Month
UPDATE: HHS and the National Cancer Institute have released an updated version of Understanding Breast Changes in time for Breast Cancer Awareness Month.
Early detection remains a tremendously significant factor for a successful outcome- one of the key goals of awareness month events is to increase access and acceptance of routine screening for breast cancer- and in Delaware eligible uninsured or underinsured women can access low- or no-cost cancer screenings through the DHSS's Screening for Life program. You can also send a mammogram reminder e-card to your friends and family at this link.
This tutorial from Nucleus Medical Media demonstrates some of the more common breast cancer surgeries, in a clear and straightforward 3-D animation:
Next week, we'll feature some of the library books, magazines and other resources available from your Delaware Library Catalog library related to detection and treatment of breast cancer. You can see the post at this link.