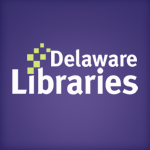 Facebook Twitter Pinterest Flickr Google+ YouTube Instagram
Archived Posts From: 2009
Written on: September 30th, 2009 in Q & A's
A: The earliest mention of a liturgical celebration of Easter I found (so far) is from an article in Church History by James M. O'Toole.
The article presents a glimpse of the history of American Catholicism through Reverend Anthony Kohlmann's sermons, as he preached in New York City from 1808 to 1809. He celebrated Easter Sunday mass in 1809.
Below is the citation and you can access the full-text article by logging in to the Delaware Library Catalog with your library card number and password. Once logged in select "Magazines and More" in the green bar and then select "Arts and Humanities."
O' Toole, James M., "From Advent to Easter: Catholic Preaching in New York City, 1808-1809." Church History, Sep94, Vol. 63 Issue 3, p365, 13p
Fun fact: According to Encyclopedia Britannica, in 1878 Lucy Hayes, the wife of President Rutherford B. Hayes, sponsored the first annual Easter egg roll on the White House lawn.
Thanks for using Ask a Librarian Delaware.  Have a question?  Ask us!