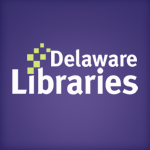 Facebook Twitter Pinterest Flickr Google+ YouTube Instagram
Archived Posts From: 2009
Written on: September 21st, 2009 in Blog Posts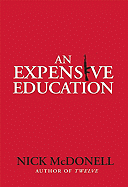 My read of the week this week is Nick McDonell's Harvard- situated espionage novel Expensive Education. It's been getting rave reviews across the board, and I found it "slippery, convoluted, but intensely enjoyable"- you can read my full review here.
You can also read some excerpts of it here courtesy of google books (opens in a new window). The novel blatantly ends on an ambiguous note that leaves the door wide open for a sequel, and I for one will be very happy to see one.
In the New York Times today, featured reviews include Joyce Carol Oates' Little Bird of Heaven. This is Oates' third book this year! While the Times gives praise for its shifting style, from melodrama to thriller to existential feminist drama, Kirkus Reviews, in contrast found the narrative "bloated", but calls it "one half of a masterpiece" for its superbly realized male characters.
Another review serves up much lighter fare, and given Jay Leno's newly launched semi-primetime show, I'm Dying up Here is a timely reminder of when today's late-night greats worked for nothing in back-room clubs, notably L.A.'s Comedy Store.
Written on: September 21st, 2009 in Blog Posts
This week, the 'little town too big for one state' celebrates its 150th birthday. Delmar has packed a lot of history into that time, including devastating fires and a stint as the 'Strawberry Capital of the Nation', and is also the birthplace of William Alland, who produced incredible 'b'-rated movies like 'Creature from the Black Lagoon' and "It Came from Outer Space' throughout the 1950s
Delmar Public Library will be celebrating the town's birthday with an open house between noon and 7 p.m. on Tuesday September 22nd. They are the only Delaware public library to provide services across a state border, with about a third of their 6,000+ registered patrons being Maryland residents from the other side of State Street and a similar amount of the 1/4 million checkouts since 2005 going south of the state line.