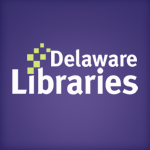 Facebook Twitter Pinterest Flickr Google+ YouTube Instagram
Archived Posts From: 2009
Written on: September 18th, 2009 in Blog Posts

Who knew? This past week was Book Blogger Appreciation Week, and the awards were announced today.
Written on: September 18th, 2009 in
One person who responded to a recent user poll about usage of new item email alerts noted, in effect, that there are so many new books on offer each week that it is hard to pick, and they would like to be able to read reviews of some of these items to help make their selections.
Fortunately, the Delaware Library Catalog does offer access to a wide range of reviews, from highly-regarded journals, trade magazines, and library users themselves. In most full item records, you can see a "look inside" tab, which includes brief reviews from School Library Journal, Publisher's Weekly, Kirkus and others, as well as a variety of icons that link to fuller review content. The "N" icon that heads up this post, for instance, links to our NoveList+ reader's advisory service, and if you see this icon in a record, clicking on it will connect you to the full reviews for that specific title.
The three minute video below highlights how to access the reviews that are available in the Catalog (there's a full-screen view icon available at the lower right of the screen):