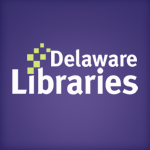 Facebook Twitter Pinterest Flickr Google+ YouTube Instagram
Archived Posts From: 2009
Written on: September 15th, 2009 in Blog Posts
Governor Markell is a good sport. Check out his letter to bestselling author M.T. Anderson regarding his most recent book- "Jasper Dash and the Flame Pits of Delaware" concerning the author's creative inaccuracies regarding Delaware's geography and culture…
Letter from Governor Jack Markell to M.T. Anderson
Written on: September 15th, 2009 in Blog Posts
Over the weekend, the Division of Libraries surveyed library patrons currently receiving weekly new item notifications by email. About 150 patrons were asked to complete an eight-question online survey so we could gauge satisfaction with the service and gather any opinions and comments that might help us to improve the service.
More than 50 patrons responded to the survey- which is an excellent response rate for this kind of thing- and the results were very encouraging. 40 patrons agreed that receiving the weekly notices "help you use your library better", which is just about the goal of everything we try to do for library patrons in the Delaware Library Catalog.
30 patrons check out at least one of the new item links every time they receive the notification. Only 3 respondents never use the links, and the rest click on links occasionally. Most of the respondents have been receiving the notification emails for less than a year.
The best part of the survey were the open ended responses and comments that were submitted:
I am very pleased with the DE library system and have been using it since 1990 without a problem Thank you,Janet W.
I love the online services offered and have found it very convenient & helpful…Thanks for the good work!
It is a pleasure to access and use the library's on-line services. It is how I look for books and other materials.
And thank you all very much for the support- we appreciate and value it.
Other comments included concrete suggestions as well:
Enjoy the easy to use website and links. Like to use the net library media center and would like to see notification of new electronic resources available and lots more titles available.
I'm glad to hear that netlibrary is a valued service- we're looking to make some improvements to this service to make it easier to access and use, and increase awareness about it. There's an older blog post about some of these new features at this link– and you will start to see a new link in the weekly updates for new e-audio books added- we don't add these on a weekly basis, so you may not see this new link for a few weeks. Thanks for the suggestion.
I like ordering books from home but wish there was more info about the story/novel. It is hard to tell what the book is about by just the title.Thanks for asking.
We do offer a few ways of getting reviews and other information about some of these new books- look for a more substantial blog post later on this week about accessing the content that is available in the catalog records and how to read reviews in our NoveList database. Most newly added books do not yet have review content from LibraryThing, but for books that have been around for a little while, you can often read reviews written by other library patrons and readers, or be the first to add one and help out your fellow library users. You can check this link for instructions on how to use LibraryThing in the catalog.
i appreciate receiving the catalog electronically. I would also like to receive other email notices, e.g., items i have placed on hold. It would be helpful if the 'new books' were listed alphabetically by author and by subject. thank you.
If you have an email address on record with your local library, you should receive a number of email notices- for items about to be due, notices of holds becoming available, and others. If may be possible to deliver the list in a sorted format, and I'll investigate further- if you have any opinions on this you can add a comment below.
I would like to receive emails when my requested holds come in, and when library receives new books by my favorite authors. How can I do this?
As noted above, you should be receiving emails concerning available holds- it is also possible to receive new item notifications for authors and subjects that you are interested in. You can see instructions at this link. This is one of my favorite features- it's certainly helpful as far as getting a hold request in early for items that are in demand.
Thank you so much for your assistance with improving YOUR library catalog. You can always send us feedback by sending an email message to our feedback email