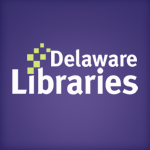 Facebook Twitter Pinterest Flickr Google+ YouTube Instagram
Archived Posts From: 2009
Written on: September 10th, 2009 in News
On Tuesday September 15th at 7.30 pm, the Delaware Department of Justice presents a free live Web Seminar with Jean Chatzky, Personal Financial Expert, financial editor for NBC's Today and frequent contributor to The Oprah Winfrey Show, who has been working with people and their money for decades. Her experiences have inspired books on topics ranging from money to happiness. In her latest effort, Chatzky provides insights on how to thrive in a tough economic climate.
Join us on September 15, 2009 at 7:30 PM for this free hour-long interactive Web Seminar as Jean shares tips to help you save more money, safely invest the money you save and answers your financial questions. You register for the webinar and watch a preview at this link.
This program is sponsored by the Securities Unit of the Delaware Department of Justice and is funded solely through fines and fees collected by the Securities Unit.
And don't forget, the Delaware Library Catalog offers a number of resources to help Delawareans cope with the pressures of the current economy, from free online access to magazines and periodicals, our recession resources guide, a virtual career center, access to education and vocational testing online, and selected financial literacy reading lists.