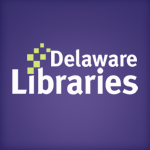 Facebook Twitter Pinterest Flickr Google+ YouTube Instagram
This Week's NYT Reviews
Written on: September 7th, 2009 by: in Blog Posts
There's an African theme to several of this week's New York Times Book Review selections.
An Expensive Education by Nick McDonell gets a great review, and Sam Tanenhaus' weekly podcast (opens in a new window) includes an interview with McDonell about his "unerringly entertaining book".
Tracy Kidder's Strength in What Remains-"a work of the utmost skill, sympathy, and moral clarity" concerning central Africa's ethnic genocide . You can read an extract from chapter 1 at this link (opens in a new window).
Sisters of Sinai, by Janet Soskice is a delightful recounting of the rediscovery of the earliest Christian gospels at St. Catherine's Monastery by an irrepressible pair of Victorian widows
Moving away from Africa, the new E.L. Doctorow novel, Homer and Langley has been garnering great reviews as a "small but sweeping masterpiece", based (typically for Doctorow) in a true story about two reclusive brothers in New York who fill their decaying mansion with the daily evidence of the madness of the world. The book is also a sensitive study of the psychopathology of compulsive hoarding.