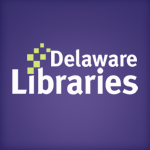 Facebook Twitter Pinterest Flickr Google+ YouTube Instagram
Archived Posts From: 2009
Written on: September 2nd, 2009 in News
In an attempt to get away (statistically, at least) from Patterson/Grisham/Evanovich/Roberts- the velvet mafia of library circulation- it's always nice to look at the weekly records of books checked out from individual libraries in the Delaware Library Catalog. It's a refreshing reminder that Delaware's libraries are as different as the communities they serve, and while national trends and preferences are reflected in the library media that we make available, our libraries respond to their customers and always try to ensure that everyone has a home at the library.
It's partly because of this structure that we can see lists like this one, last week's most popular authors at the Greenwood Library. Not a "top-ten" name among them, and you might not find them on the front table at a big-box bookstore, but local libraries make sure that every book has its reader:
There's no chain-bookstore mentality in the Delaware Library Catalog- each library manages its own purchases through its own processes, and with its own funds- with some policy guidance from a collaborative collection development team comprised of library directors and Division of Libraries staff- and retains ownership of the books it purchases while those books are made available through any of the Kent, Sussex, or Del Tech and other libraries that make up the catalog consortium. A small collection of "floating" items is purchased by the team through funds managed by the Division, and circulates between all of the libraries and their customers- mostly books that have been selected to fill gaps in the non-fiction collection of the library catalog as a whole, or update the books and other media available in critical fields such as health and medical reference.
Written on: September 2nd, 2009 in Blog Posts, News
1969: On Sept. 2, two computers at University of California, Los Angeles, exchange meaningless data in first test of Arpanet, an experimental military network. The first connection between two sites – UCLA and the Stanford Research Institute in Menlo Park, Calif. – takes place on Oct. 29, though the network crashes after the first two letters of the word "logon." UC Santa Barbara and University of Utah later join.
And that's how the internet was born! Of course, for the next twenty years of so after its birth, the internet was only used by a small and specialized group. The phenomenon of today, entwined in every work and leisure aspect of our lives, was not in the original specifications. The Delaware Library Catalog includes a number of books about Tim Berners-Lee and other architects of the web.