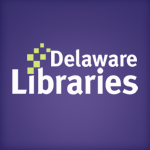 Facebook Twitter Pinterest Flickr Google+ YouTube Instagram
Archived Posts From: 2009
Written on: September 1st, 2009 in Blog Posts
Click on the links below to get lists of new items available from the Delaware Library Catalog in various formats:
Written on: September 1st, 2009 in Blog Posts
This image of California's Station Fire as seen from space, courtesy of the NASA Earth Observatory, is an incredible example of nature's raw power.
News of the fire has ranged from the tragic to the miraculous. The Delaware Library Catalog includes a number of books written about the conflict between human settlement and the ecological dynamics of wilderness fire, including Doug Gantenbein's Season of Fire, Michael Thoele's Fireline, and the still-vital Young Men and Fire, by Norman Maclean and our online databases, especially Environment Complete, include scientific, archeological, and popular magazine and journal articles about the environmental, political and economic impacts of wildfires.
You can see the view from Mount Wilson here at the observatory webcam, or see the L.A. Fire Department's continuously updated map of the fire below