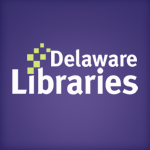 Facebook Twitter Pinterest Flickr Google+ YouTube Instagram
Delicious!
Written on: August 27th, 2009 by: in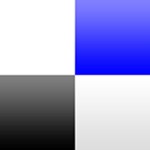 For over a year now, staff at the Delaware Division of Libraries have used the Delicious.com social bookmarking website to share and promote internet resources. The website provides a number of tools for easily harvesting, recording and sharing websites, as well as very useful options for quickly adding links to recorded websites to library homepages, blogs, and RSS feeds. The links that are added to our account are almost immediately visible on this site (the library links panel on the lower right of the page), the Librarian's Links of the Day section of the Delaware Library Catalog homepage, and are 'tweeted', emailed, and otherwise made available to the world.
The Division of Libraries links can be seen at http://delicious.com/delibraries and they include categories for genealogy and homeschooling, as well as resources that are of general public interest or worth sharing with library reference staff across the state. The links are identified from a variety of reliable sources such as Choice Reviews, Resource Shelf, and many many others. We're always looking for library staff or other information professionals interested in adding bookmarks to this resource.