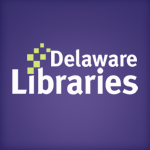 Facebook Twitter Pinterest Flickr Google+ YouTube Instagram
Q: How do I get property transfer information so I can see what the values of the homes are in my area? I can't find it online.
Written on: August 24th, 2009 by: in Q & A's
A:  In New Castle County: http://www.nccde.org/parcelview/
Enter an address to find the sales history for the property.  Once a property is selected you can also see recent sales in the subdivision.
Kent and Sussex County do not publish sale or transfer information on their websites.
The News Journal maintains a database of property sales in all three counties: http://php.delawareonline.com/real/
Thanks for using Ask a Librarian Delaware.  Have a question?  Ask us!