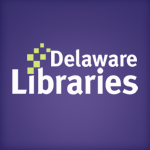 Facebook Twitter Pinterest Flickr Google+ YouTube Instagram
Upcoming Learning Journeys Program
Written on: August 23rd, 2009 by: annie.norman in Learning Journeys
The next session of Learning Journeys will be held at the Woodlawn Library in Wilmington on Saturday, August 29, 2009 at 2:00 p.m. We hope you can join us!
Our most recent session was held at the Lewes Public Library for the Delaware Pen Women's Conference earlier in August. Kathy and I were delighted to be part of this event, and to have a guest speaker join us for our program – Victor Letonoff is a local artist and is a Lewes City Councilman. Earlier in the summer, Chrys Dudbridge, library director, arranged for Kathy and me to visit Victor in his studio to see his amazing notebooks. Victor's notebooks span his adult lifespan and include sketches, conversations, water colors, all sorts of experiences. Victor shared his notebooks during our session, and the participants were as excited as we are about them. One participant said that she had "tears in her eyes" and said the notebooks should be digitized and shared through the internet so that everyone can see them. We will explore partnering with the Division of the Arts to develop a virtual exhibit.
Victor's notebooks show the progression of creative ideas to final product and are the epitome of our crusade to encourage everyone to track their learning, ideas, and inspirations. As we say in our program, geniuses keep journals. Whether nurturing an artistic or scientific or writing or other type of talent, geniuses keep a notebook of some sort to collect their ideas and discoveries in order to shape and build on them. We are all geniuses, we just need to get organized!
We hope to see you and hear about your learning journey at our next Learning Journeys program!