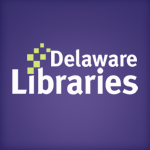 Facebook Twitter Pinterest Flickr Google+ YouTube Instagram
Iran- a reading list (with websites)
Written on: June 16th, 2009 by: in News, Reviews
Much of the world is transfixed at this moment by the upheavals following the recent Iranian election, by the apparent paradox of a popular demand for democracy, with women as some of the strongest voices heard, within a fundamentalist, autocratic system.
The Iranian regime is justifiably demonized by most Western governments, but the history of Persia/Iran is long and not especially receptive to simplistic analysis. Here are a few well-reviewed titles available from the Delaware Library Catalog about Iranian history, politics, and culture with an emphasis on the late 20th Century and the emergence of the fundamentalist revolutionary regime:
And here are some more general listings of books available on various related topics:
Much of current American analysis and understanding is informed by our experiences with the hostage crisis. These are a couple of good books on that subject:
Guests of the Ayatollah, Mark Bowden
Taken Hostage, by David Farber
And a complete listing of books available on the hostage crisis.
UPDATE: Web Resources of Interest