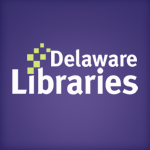 Facebook Twitter Pinterest Flickr Google+ YouTube Instagram
Weekend Book Reviews
Written on: June 15th, 2009 by: in Reviews
The Sunday New York Times Book Review showcased some very interesting- sounding titles this weekend:
A Short History of Women, by Kate Walbert- interconnected short stories about the experiences of a British suffragist and her descendants- including one set at Dover A.F.B.
Commencement, by J. Courtney Sullivan. The lives of a group of Smith College students in school and beyond- not quite as good as The Group, according to the reviewer, but "an affable first novel".
Three different reviews on books about the current financial crisis focusing mainly on J.P. Morgan and Bear Sterns. "Street Fighters" sounds particularly gritty.