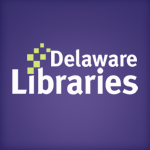 Facebook Twitter Pinterest Flickr Google+ YouTube Instagram
Learning Organizers
Written on: June 15th, 2009 by: in Learning Journeys
Annie here: We are pleased to announce our fourth learning
organizer, The Curious Life of Me:  A journal of
my child's questions…and answers, for parents of preschoolers through 4th
grade or so.  The question journal
contains prompts for parents/caregivers to capture children's questions and
nurture curiosity.  Learning organizers help individuals to
reflect and build on their learning, and also demonstrate the benefits that library use provides over time.
The bad news is, due to the economy
we're not going to be able to publish it with a fancy binding like our first
tool, the learning journal.  The good news is, we designed it in pdf so that it can be made available to the world! Download DDL QuestionJrnlPgsRev8 6-10-09
The four organizers,
so far, are:
·         Growth Chart for preschoolers – designed, not yet
printed
·        
Reading Rocks – reading portfolio
for summer reading participants to collect reading logs and certificates
throughout their summer reading years
·        
Question Journal – contains prompts for
parents to capture children's questions and nurture
curiosity
·        
Learning Journal – our original tool
– all participants who attend the Learning Journeys program receive a free
journal, but are encouraged to use the style of organizer that works best for
them.  The Learning Journal contains suggested prompts and includes space for
reading maps, etc.
It will be interesting to see if the
IMLS 21st Century Skills tool, to be released in July, is in alignment
with Learning Journeys
discoveries – Delawareans got a head start on this one!
 (Delaware
loves being First ;-) 
Still lots more work to do and
opportunities to explore on our
"self-directed learning path about self-directed learning;" please share if you're
exploring a similar path.