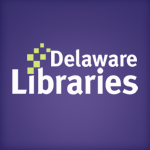 Facebook Twitter Pinterest Flickr Google+ YouTube Instagram
Archived Posts From: 2009
Written on: May 31st, 2009 in News
A posting on this blog from last week sent me on a curious reading jag, which is something, I think, that often happens with all readers! Something someone mentions on the news, a casual comment overheard in line at the bank, a gauzy recollection of some pleasant childhood moment- any of these and more can create the urge to discover and explore more, and what better place than the library: we're no slaves to fashion, and we are required to honor the written word for more than its current market value, so the wisdom of ages scratches at our doors at night, waiting for some patron to come along to release it.
In my case, a light-hearted quiz about "what kind of book are you" gave the answer Watership Down, which was, as I noted, a long-time favorite of mine. Checking the catalog for more work by Richard Adams pointed me to a biography that I was unaware of, which I quickly checked out- so far it has proved to be a fun read- a rambling, disjointed kaleidoscope of childhood memories from deepest rural England with no particular narrative direction or cohesion: much like childhood itself.
I don't know if this kind of biography is a particular genre in itself, but I read a bunch of 'em in high school with differing degrees of enthusiasm, and am planning to go back to look at some of those to see how I feel about them now- another great thing about books is that something you hate at 18 you can love at 40 (that's for you, Philip Larkin)- I always liked them to some extent for the strangeness and timelessness that is present in the best of them- the details of ancient customs still preserved and alive, the indifference to modernity or the shock at its arrival, and always, the sense of culture and landscape as indistinguishable.
Works about the rural life also typically deal with the British class system- since a great many of the books are written by or about the lives of the privileged, and are almost always haunted by the specter of the World Wars which created a domestic revolution in cultural attitudes, and decimated the privileged and underprivileged alike- in fact the classic model of rural aristocracy didn't long survive the First World War, and many of these books are a document of a lifestyle at its high point or in its final decline.
Anyway, here's a list of some of the best of these. Feel free to add your own:
Written on: May 28th, 2009 in News
We get to see more and more of these recently- it's nice to see that publishers value readers sufficiently to make such an effort with their marketing ploys- this short video combines haunting and beautiful images from Kerala with approving words from Ann Packer and Junot Diaz to promote Tania James debut novel "Atlas of Unknowns".
Take a look:
Written on: May 27th, 2009 in News
We've had a lengthy discussion over the last couple of months about extending the loan period for library material in the Delaware Library Catalog. Taking into account feedback from patrons, statistics on item renewals, and concerns over access to high-demand items, the Delaware Library Catalog is VERY pleased to announce that from June 1st there will be a number of changes to loan periods for various items.
From June 1st, most library materials will circulate for 3 weeks, instead of the current 2-week loan period.
Books and Audio books that are not on-hold for other patrons may be renewed for one additional 3-week period
VHS and DVDs may not be renewed
Shorter loan periods for certain high-demand items may apply- books and audio books with a substantial number of hold requests will be loaned for 2 weeks only, and VHS/DVDs will only check out for 1 week.
Hopefully this additional reading/listening/watching time will make your library use more relaxing, and you won't have to rush through a book or keep it overdue in order to finish it! For the most popular books and video, there won't be any change in terms- so you can still read James Patterson at a somewhat leisurely pace!
Written on: May 27th, 2009 in News
They've been called "bonnet books" (although the term isn't popular amongst the genre's writers) and in the Delaware Library Catalog they've been a hot property for a long time- particularly in the Georgetown and Greenwood libraries, where they routinely top the lists of most-popular subjects and authors. The media have just started to catch up with the popularity of Amish-themed romance novels, as seen in this story and it's accompanying feature on "Nightline".
The ABC News piece focused on Cindy Woodsmall, author of the Sisters of the Quilt trilogy, but at least in Delaware, Wanda Brunstetter is more popular, along with Beverley Lewis. You can see a list of most of our Amish-themed fiction here.
Most of these works fall under the Romance category, but the central conflicts are often between the opposing cultural values and expectations of the Amish and "English" communities, with the protagonists often challenged with finding ways to follow their hearts while remaining true to their beliefs.
For those with an interest in learning more about non-fictional aspects of Amish and Mennonite culture and belief, Donald Kraybill and John Hostetler have each produced many authoritative but accessible books on these subjects- Kraybill's most recent book on the Nickel Mines School shooting of 2006 is particularly impressive, in its challenge to our mainstream notions about retribution and forgiveness.
Written on: May 26th, 2009 in Reviews
Straying a little here onto Facebook territory, but I liked the result for me: Watership Down was a favorite book of mine as a child, along with the incredibly thrilling and moving Plague Dogs.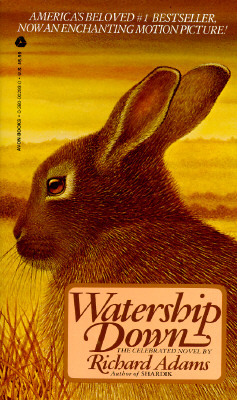 You're Watership Down!
Though many think of you as a bit young, even childish, you're
actually incredibly deep and complex. You show people the need to rethink their
assumptions, and confront them on everything from how they think to where they
build their houses…

Take the Book Quiz
at the Blue Pyramid.
Written on: May 23rd, 2009 in Reviews
I wasn't planning to review any titles this week because of the holidays- presumably everyone has already selected their beach/campfire reading for the weekend and blog readership will be scant! However, I felt I should mention this one title since over the course of two days I have seen three separate and glowing reviews for it, from sources as different as Elle magazine and the New York Review of Books.
Clancy Martin's "How to Sell" is a coming of age novel of a kind, set in the mercenary and amoral world of the high-end jewelry business. The protagonist, an appealing con-man, drops out of school at age 16 to join the family business, seduce his older brother's girlfriend, and try to enrich himself without losing his soul. It's quite possible that the diamond industry, with its cruelty, superficiality, and greed may be serving in this novel as some kind of broader metaphor for American society. I'm just saying, maybe.
You can read more about the novel here (you'll need to enter your library card ID and PIN to access the NoveList database), and see other Delaware Library Catalog fiction and non-fiction books about the diamond trade here.
Written on: May 22nd, 2009 in News
If you have a long memory, you may remember this blog post from March of this year, in which it was proposed that the catalog configuration would be changed so once you log in, you will go directly to your account information, with a list of holds placed and available, books checked out, fines and fees, and other library messages. After almost uniformly positive feedback, this change will take effect in the next couple of days.
Stay tuned for an upcoming exciting announcement concerning checkout times and due dates….
Written on: May 22nd, 2009 in Reviews
Check out this fascinating story from today's Washington Post. At this week's Homeland Security Science and Technology Conference, sci-fi writer Greg Bear has been leading workshops and sessions bringing together science fiction writers such as Catherine Asaro with public safety and defense industry contractors to brainstorm technology development strategies. Science fiction writers have lived in the future ever since Jules Verne, and as the article suggests, the space race might have been radically different without the writings of Arthur C. Clarke and Robert Heinlein.
Also, for the twitterers amongst you, here is a list of major U.S. publishers' twitter feeds. If you have a twitter account, you can follow these feeds for new book announcements, events and signing schedules, and juicy publisher gossip.
Written on: May 20th, 2009 in News
The Atlantic journalist Andrew Sullivan has been receiving feedback from his readers about the role of libraries in society, and published some of the most interesting ones here…
There's a lot of convergence between the comments of Sullivan's readership and the results of a recent nationwide library staff survey by the Colorado State Library's Library Research Service.
Written on: May 19th, 2009 in Learning Journeys
Honoré here: In my April 27 post, I wrote about  Steve Leveen's blog post on the ubiquitous 3 x 5 index card. Kathy and I are allegedly using the 21st Century version of the 3 x 5 card: Twitter. 
Perhaps you've heard of Twitter and tweets – short, 140 character posts that chronicle such mundane things as what you're doing or thinking or, or, or … at any given moment in time. Twitter's hot these days – all sorts of people, including Oprah, Ellen deGeneres, President Obama, tweet. Local radio and tv news stations, newspapers, use Twitter to instantly communicate and update their readers  on a certain topic or event.  A quick Google search identifies different ways Twitter [and similar other social networking sites such as Yammer, Facebook ] are used. This research study from PewResearch: "Twitterpated: Mobile Americans Increasingly Take to Tweeting" gives a recent [Dec 2008] overview. 
It does not surprise me that libraries of all ilk, from the Library of Congress to the smallest of rural libraries, use Twitter. The TwitterLeague  lists libraries on Twitter ranked by the Twitter follower counts. Click on any of the libraries – I found that right clicking to open up a new window worked best – to see how libraries currently in the league are using Twitter. The New York Public Library uses Twitter to draw attention to the many services, programs and resources that support any individual's personal learning quest  and especially to draw attention to how valuable and viable the public library is, especially in these t o u g h economic times.
To get back to the subject – why are Kathy and I tweeting? Ostensibly for an online scrapbooking class we're taking – the subject is on writing/journaling (apparently many scrapbookers experience writer's block – though that isn't our problem, we're both quite comfortable with writing and words. We're taking the class because we enjoy the facilitator, read her blog and learn a lot from her classes. ..in short, we're headed down another learning path…) I suspect that we'll add tweets to this blog ~ just as soon as we both get a little more comfortable with the medium. In the meantime, stay tuned. Tweet. Tweet.
Cheers~