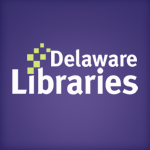 Facebook Twitter Pinterest Flickr Google+ YouTube Instagram
Archived Posts From: 2009
Written on: April 13th, 2009 in Learning Journeys
Kathy here…did you hear that duh-dum…duh-dum musical entry from Jaws when you read the post title? Well, there is context for it. I was all set to talk to you today about my reading/learning turn onto a verdant path meandering between weathered split rail fences when I was blindsided.
A co-worker stuck his library copy of Anything But Typical by Nora Raleigh Baskin
into my mail box this morning. The juvenile book chronicles the thoughts, questions and bedevilments of 12-year-old Jason, a boy with autism. In it , he shares his life where "stuff happens…that's it," among the "neurotypicals." Jason doesn't talk in "their" language. He flaps his hands, rocks back and forth and crawls under desks in an effort to stay on the ground, to keep the pieces that are him from flying off in a hundred directions. I read the entire book at lunch. While this is fiction, I have read similar accounts in biographies of others with autism. Fascinating.
I have been researching and reading about autism for 18 years…since February 10th, 1991 when my youngest boy was diagnosed. Jason describes my Jon perfectly. How often I have imagined the very words that Ms. Baskin recorded as swirling around in his head. The Jaws reference? It refers to how, after all these years, I still get caught short when I run across words/works such as these; the pain still shoots straight to my heart and brings tears to my eyes. Clearly, this particular learning journey will never end for me or mine.
What search has been thrust upon you? Laura spoke of her exploration of Alzheimer's a few weeks back. How did you begin to reach out to learn/find the tools that helped you cope and move forward?
Next week, back to that verdant path…I've been kickin' up some dust through total immersion in Appalachian stories, history, music and video…stay tuned!