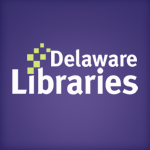 Facebook Twitter Pinterest Flickr Google+ YouTube Instagram
Archived Posts From: 2009
Written on: April 9th, 2009 in News
The most recent issues of the business magazine Inc. featured a list of the 30 "must read" books for entrepreneurs and business owners.
For your first savvy business decision, check these books out from your local library- instead of buying them:
All of the other titles on the list are available through the Delaware Library Catalog.
Written on: April 9th, 2009 in Reviews
Having a number of day-trips planned for next week's Spring Break, I was interested to come across this exhibit info from the Natural History Museum in D.C.
My daughter is a long time afficionada of the ghoulish and macabre, always up for a trip to see the mummies at the U. of Penn. Anthropology Museum or the skulls at Philadelphia's Mutter Museum, so this the Written in Bone exhibit promises to be entertaining AND educational! The planned trip to Pottsville to see the Yeungling Brewery is more for Mom and Dad…
There's a great book that accompanies the Written in Bone exhibit, and there have been any number of books written about Otzi the iceman, if you are planning an Italian vacation.