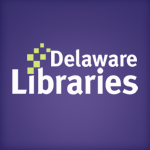 Facebook Twitter Pinterest Flickr Google+ YouTube Instagram
Archived Posts From: 2009
Written on: April 1st, 2009 in Reviews
James Patterson and Stephenie Meyer still rule the fiction world- although the edge goes to Meyer, who has less than half a dozen books to Patterson's seeingly hundreds of titles.
You have to respect the James Patterson writing machine, however- and it is a machine, as this article from a 2002 Publishers Weekly shows. Even though a new Patterson could come out with every Sunday paper, they are tightly plotted, well written, and consumed hungrily by his fans young and old.
Written on: April 1st, 2009 in News
The preceding visualization was for everything entered as a search term in the Delaware Library Catalog- this one specifies subject term searches only.
Written on: April 1st, 2009 in News, Tech

This is a neat visual representation (using Wordle.net) of all of the search terms entered into the Delaware Library Catalog during the month of March.
Written on: April 1st, 2009 in News
This is an interesting data snapshot from the Delaware Library Catalog's administrators' blog:
Some selected 3rd Quarter Statistics
Libraries all across the country are doing more with less- against considerable odds, in some cases.
Hopefully as more and more people remember the services available at their libraries, and think about the money that they can save by getting entertainment and education for free, we'll continue to see these numbers climb!