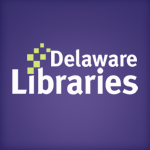 Facebook Twitter Pinterest Flickr Google+ YouTube Instagram
Archived Posts From: 2009
Written on: March 31st, 2009 in News
One of the favorite authors at my house is Amy Krouse Rosenthal. She's predominantly an author of books for children, with a nice line in whimsy and enchantment- her latest book, "Duck! Rabbit!" is a literary take on an optical illusion. Her book for adults, "Encyclopedia of an Ordinary Life" was one of my favorite books of the last 5 years, however- a sort of a "list" book, detailing the seemingly mundane details of daily existence and making them magical.
Making life magical seems to be Rosenthal's mission- her ongoing multimedia project, beckoning of lovely, is heartbreakingly naive, funny, and wonderful- you're guaranteed to leave the experience less cynical than when you came in.
A couple of weeks ago, Rosenthal sent out a message to fans offering to call and sing them a lullaby. My wife signed up, and indeed, at 9.30 p.m., Rosenthal called, chatted for a while, and sang. She didn't know my wife's favorite lullaby, "God Speed" by the Dixie Chicks, but I heard that the song she chose was lovely, and that she has a nice voice.