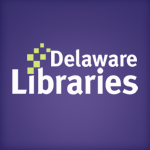 Facebook Twitter Pinterest Flickr Google+ YouTube Instagram
Archived Posts From: 2009
Written on: March 30th, 2009 in Learning Journeys
Laura here: Before I left on a business trip in February my local
library let me know a book I had requested was available. This
non fiction story was about a grown daughter's journey with her father after he
was diagnosed with Alzheimer's. Not the light reading I was looking for—I'd read it later. I decided it
was too close to home right now as I have been caring more and more for my mom
as her dementia takes more and more of her independence.
At the airport the next day still wanting a good read for
the flight I picked up the first novel that 'spoke' to me from the shelf. Still
Alice by Lisa Genova, the title was intriguing— there was so much said and
unsaid in those two simple words. What would make her no longer Alice? I am also attracted
to fonts and the design of the books and particularly liked the 'play on words'
of the title printed in caps except for the small 'i' in each word:
STiLL ALiCE. All these
'green lights' led me to read the inside flap to discover it was a story of a
woman with early onset Alzheimer's disease. Yes, I got the message and bought
it!
The author took a risk with this book as the main character
tells her own story told from her faulty and undependable point of view instead
of from her loved one's points of view. This makes for a realistic, heart
rending, wholly believable character and storyline. Fiction usually serves to
entertain but a well written successful story can enlighten a reader in
unexpected ways as happened to me as I read Alice's journey. I was able to empathize with
my mom's struggles from the inside
instead of as an observer. I experienced the fear and doubt that she does and
was reminded that inside the elderly body I see is a young woman filled with dreams and passions.
Reading this book was a powerful awakening for me to be
empathetic, more
patient; I also listen closely now with my wise self instead
of the ears of a dutiful daughter. I'm learning to be my mom's friend and
memory keeper—and feel honored to be entrusted with her treasures. Together we
are finding the gift inside the tragedy; bless you Lisa for sharing Alice's story.