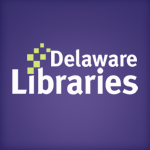 Facebook Twitter Pinterest Flickr Google+ YouTube Instagram
Archived Posts From: 2009
Written on: March 24th, 2009 in Learning Journeys

Kathy here: With 10 weeks of experimentation under my belt, today I report back to you about my newsfeed aggregator adventure. Picture me logging into my email each morning; clicking open the digest; and then clicking open my mind for what has arrived in my mailbox from cyberspace the day before. Some days the updates are short; some days the updates are a bit too long…it doesn't matter. This process of dipping my toes into pools of information, commentary and art exhilarates me every time. Likewise, the format has helped delineate my current learning in a bunch of ways!
Here's how:
*Remember the original intent was to get me/keep me up to speed with new tech toys and terms. Has it worked? Absolutely! As I work through the digest, I keep running lists of bits that beg for definition or additional investigation. For instance, I now know about zombie computers…and Joomla…and Gravatar…and mashing.
*The links in the digest are live. My web extends directly out of the context that led me there fostering deeper understanding and encouraging more discoveries.
*My "Must Read" list has never been richer thanks to the reviews and recommendations…with full graphic beauty…that the digest delivers to me.
The paralysis mentioned in the title? Well, that stems from my now-near-automatic tendency to add a site to my list. I'm up to 15 entries. But, one must draw the line somewhere, right? Otherwise, this discreet little tool will become a weighted thing that fails to serve. So, I just deleted Career Renegade and TED: Ideas Worth Spreading.  How are you, not just managing, but flourishing amid this bombardment of information? We can use all the help we can get, can't we?
Written on: March 24th, 2009 in News
At this particular time of budgetary woe- both individual and institutional- it becomes more and more important to know that you're receiving value from the things you buy and the things you pay for.
Movie theater and video store visits, trips to the bookstore, mornings at the local cafe…other than giant buckets of soda, your local library can match most of what you'll receive from those outlays without any money leaving your pocket! One English library system even uses the line "Buy none — get thirty free!" to promote library services. We can do better than that in the Delaware Library Catalog, where patrons can check out up to fifty items at once.
You can get some idea of the potential savings you either could make by making a move to your local library, or the savings you are already making, by taking a moment to use our new "library value calculator" (click here to open in a new window). Costs of various items you can find and use at your local library are based on local measures where possible, including movie and museum admission, average costs of books and magazines, and video rental fees.