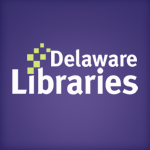 Facebook Twitter Pinterest Flickr Google+ YouTube Instagram
Archived Posts From: 2009
Written on: March 20th, 2009 in News
State government, like any large organization, produces a tremendous amount of information on a daily basis, much of which could be of interest to different individuals and interest groups within the state, if only they could find it!
While the state continues to move forward in finding ways to communicate with its citizens, State agencies have been using listserv technology for many years to distribute alerts and announcement by email, as well as provide forums for discussions of area of interest and concern. You can see a list of all state agency listserv forums at this link.
These lists are used by different agencies to distribute media releases, announce meetings or agendas of meetings, or gather feedback from interested parties on the issues that concern the agency.
DNREC has a the most lists by agency available, from beach quality advisory bulletins to mosquito spraying announcements.
There are a number of different alert services available from the
Delaware Information Subscription Service– not only school closing announcements, but also sex offender registry notifications, legislative and regulatory announcements that can be customized to your specific area of interest or concern, press releases from the Governor's Office, and the Delaware Public Archives' "This Day in Delaware History" daily bulletin.