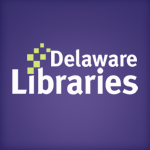 Facebook Twitter Pinterest Flickr Google+ YouTube Instagram
Archived Posts From: 2009
Written on: March 10th, 2009 in Learning, News
Representatives of the Delaware Library Community gathered in Dover last December to debate the way forward for Delaware libraries- panels of Delaware librarians and outside experts discussed library services in what had been identified by the Council on Libraries and Delaware Library Association as three key fields in which libraries could contribute to Delaware citizens. Out of these discussions, "action items" were developed and published recently to further the discussion and help guide the development and service strategies of libraries within the state:
Economic Development
Lifelong Learning
Health
Written on: March 10th, 2009 in News
I saw this quote today on the Newspaper Association of America website:
As newspaper professionals gather in Las Vegas for the Newspaper Association of America's first annual mediaXchange conference, new data from Nielsen Online indicates that average monthly unique audience figures for newspaper Web sites grew by more than 7.9 million in January to 74.8 million visitors, an increase of 11.9 percent over the same period a year ago. These figures, which comprise home and work Internet usage, are the highest for any month since NAA began tracking these numbers in 2004…(continued)
While there is something very pleasant about reading the newspaper in the "old-fashioned" way- especially if it involves coffee and a croissant at Brew HaHa on a Sunday morning- the Delaware Library Catalog does offer a number of alternative ways to get the news info you need: most libraries subscribe to print copies one or more of their local papers, and several regional and national titles, such as the New York Times, Baltimore Sun, and Washington Post, and with the subscription resources offered through the Delaware Division of Libraries, library patrons can read news from around the country and the world, by logging into their library accounts and selecting the link to the ProQuest Newspapers database. This service provides full-text, searchable content for hundreds of newspapers, going back to the early 1980s. Popular titles available in this database include the York and Lancaster PA dailies, the Philadelphia Inquirer and Philadelphia Daily News, and a number of Maryland county newpapers.
UPDATE (July 2009): While we are still accessing the Wall Street Journal online through a ProQuest subscription, access to most other online newspapers is now via EBSCO's Newspaper Source
Written on: March 10th, 2009 in Reviews
Kathy here: The New York Times just introduced Best Seller lists for graphic books! The article identifies 3 categories for the titles: hardcover, softcover and manga. Let me make a few observations:
Yes, you can still call books that use graphics to tell the story "comics."
How upside down are things when comics are available in hardcover…and in non-fiction?
Don't you wish you had come up with the Naruto storyline?