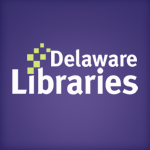 Facebook Twitter Pinterest Flickr Google+ YouTube Instagram
Archived Posts From: 2009
Written on: March 9th, 2009 in Reviews
This year's Agatha Awards were announced today. An unique thing about this award is that it honors "traditional mysteries", excluding any works that have explicit sex and violence, and typically features stories about amateur or private detectives rather than the procedural-type works.
Categories include novel, first novel, non-fiction, and young adult. Here is a selection of nominees from the Delaware Library Catalog:
UPDATE: 2010 nominees will be announced on May 1st at the 2010 Malice Domestic conference. We'll update the blog as soon as we hear the new authors! Remember, you can link to a list of Agatha Award nominees and winners on the Delaware Library Catalog main page. Scroll down to the 'Recommended Reading" list at the bottom of the page to see lists of these and other award-winning books.