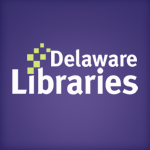 Facebook Twitter Pinterest Flickr Google+ YouTube Instagram
Archived Posts From: 2009
Written on: March 5th, 2009 in News
The once-every-five-years-Spring-Snowstorm gave me the opportunity to truly focus my attention on our Delaware Library portal, catalog and this, the blog. What a rich environment!
Valuable advice, up-to-the-minute resources and a shared community committed to reading. Who could ask for more?
Well, I could. I do have other interests. And, frankly, the online presence of those interests generally duplicate the depth and breadth of the content above.
So, how are we to keep up with it all? Let me introduce you to Tabbloid. After Richard tossed this tool my way, my blog/wiki world instantly moved from "manageable" with my aggregator to "useable." The update layout resembles a newspaper and – hurray – displays graphics. I chose to receive the digest version each morning. Over the last month or so, my blog/wiki reading has now moved from "useable" to "valuable." How? Next time…