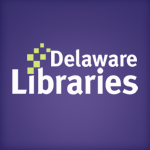 Facebook Twitter Pinterest Flickr Google+ YouTube Instagram
Archived Posts From: 2009
Written on: March 4th, 2009 in Reviews
The long-awaiting movie adaptation of Alan Moore's incredibly influential graphic novel arrives in theaters this weekend. No doubt, in due course, we'll be offering the DVD to library patrons, but if you need "Moore" after watching the movie, look for these selections from the Delaware Library Catalog.
–UPDATE–
I watched the movie on Sunday night. Excellent! A lot of it is a frame-by-frame retread of the comic, so apart from a couple of startling diversions from the original plot (simplifying the conspiracy aspect of the story), it was very faithful to Moore's original.
Written on: March 4th, 2009 in Learning, News
The Testing and Education Reference Center (TERC) recently introduced a more user friendly and easy to navigate interface, with greatly enhanced search features. What hasn't changed about this product is that it is still the premiere online source for academic and vocational testing preparation materials- from ASVAB to MCAT- and is a great place to go for college application advice and job search resources. To see the new TERC, log in to the Delaware Library Catalog with your library card number and PIN, and click on the Testing & Education Reference Center link in the green e-resources bar.